Present in practically all children's parties, balloons
ceased to be a simple article nailed to the wall and started to play an important role in the decoration
Choosing the decoration is one of the most important stages of preparing children's birthday parties. After all, it is from the theme that all the other details that make the difference in the look of the celebration are prepared: invitations, sweets, souvenirs and everything that will be part of the environment.
The decorative objects are many. Flowers, fabric applications, panels… However, the big trend this time is balloons
. "Balloons are a big trend in the children's party scene. In addition to giving a beautiful effect and the possibility of creating incredible scenarios, they still fill empty spaces exquisitely, "says Mariana Perylo, from Perylampo Festas.
Present in practically all children's parties, the balloons stopped being a simple article nailed to the wall and started to have a prominent importance in the decoration. With them the sky is the limit, because it is possible to create what you want: cartoon characters, landscapes, scenarios and everything that the imagination allows.
For the choice of balloons
it is necessary to pay attention to the colors of the party, nothing should be done randomly. Their formats must also be taken into account. "When buying balloons, it is important to pay attention to the theme's color palette so that the decoration is not overloaded. Using models with designs and shapes is also a great idea ", teaches Mariana. Still according to the decorator, another possibility is to invest in helium gas balloons, which guarantee a unique effect, since they float in the air. "In addition, it is also possible to personalize the balloon with the birthday boy's name. This makes the party even more exclusive and special ", he emphasizes.
Agenda sent by Manu Ferreira da 4Comunicações
Perylampo Festas Photos
EXTRA TIP FOR MOMS: I recommend having home balloon inflator to facilitate. I am always asked the model of mine, below:
Voltage 110
Voltage 220
Did you like it?
Share with your friends!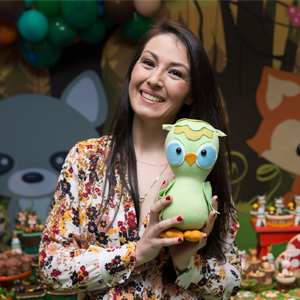 Pay a visit and participate in our Fanpage and Instagram, where daily we take several ideas and tips for this universe of parties.
Kisses and see you next time!
Ana Paula Novais